John Russel Jones at May 23, 2021
Finding the perfect gift for the fashionable man in your life is easier than it looks.
You've come to OpenMe.com because you know you can find the perfect card for any occasion, featuring beautiful art and sentiments to fit the mood. But you know every card needs a gift, right? Sometimes shopping for the fussier man in your life can be daunting, though. You know he always looks great and has a style all his own, but does that mean you have to go drop big bucks on designer labels? Nah. Stick with us. We got this. Check out some of our suggestions below for on-trend, yet classic fashionable gifts for men that he's sure to love, no matter his style. 
For the fit, fashionable guy
He doesn't put in all that time at the gym to be ignored, so once he's done with the weights, he wants to dress to show off all that excess. State and Liberty is built from the start for athletic guys, allowing for more room in the upper body and arms, while slimming down around the waist. This quarter-zip sweater not only fits great, it's also made from a comfortable, stretch performance fiber. It's a perfect in-between dressy and casual silhouette to wear just about anywhere. 
State and Liberty Solid Navy Quarter-Zip Sweater, $115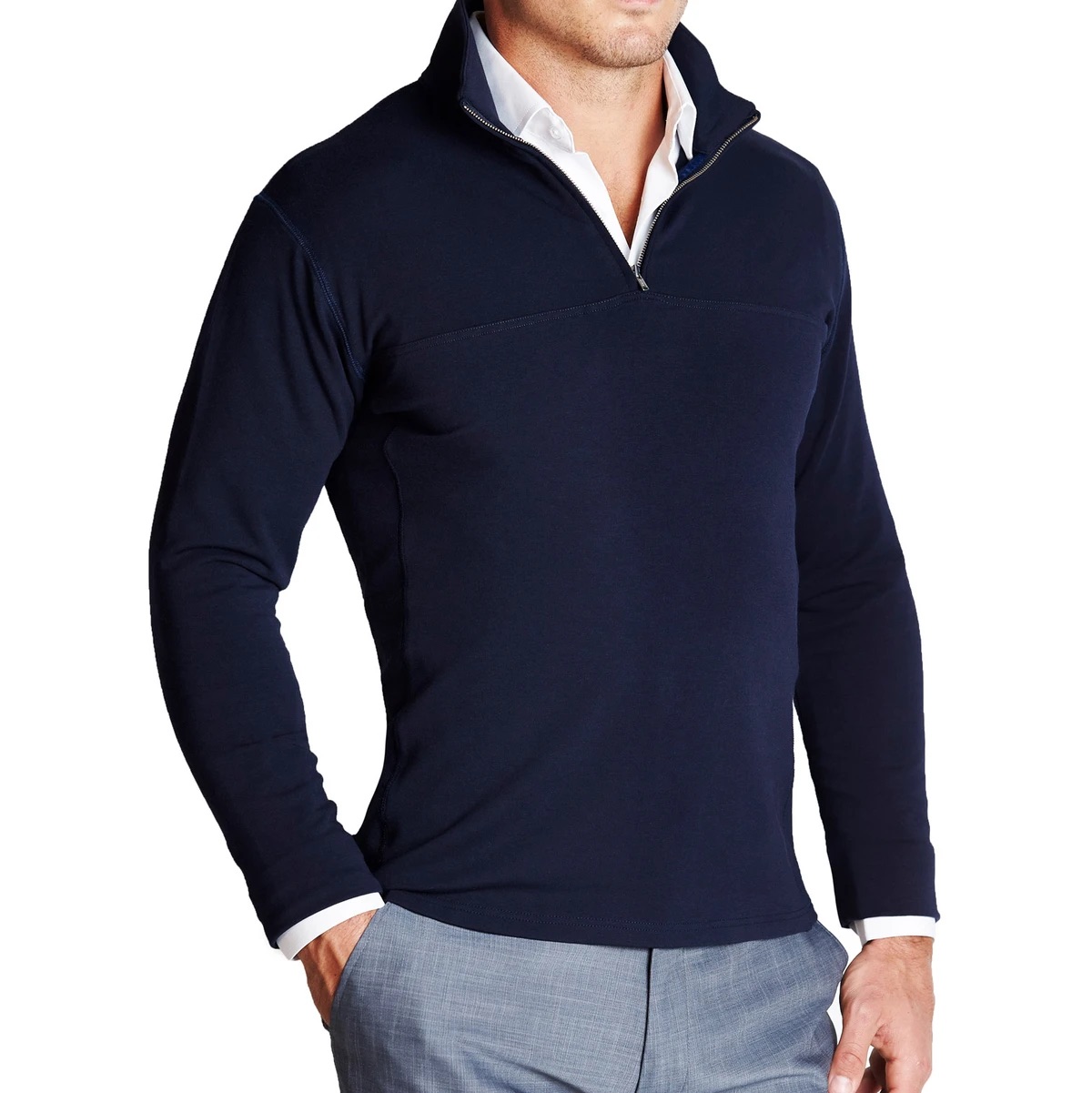 For the fit, fashionable guy (who's ready to hit the gym)
Just because it's time to break a sweat doesn't mean you can't look good doing it. WOLACO is all about the ultimate combination of form and function, blending a not-too-short, not-too-long 7-inch workout short with a 9-inch compression short. Great for any workout, the shorts also hide four pockets for phone, keys, or whatever he needs to hit that PR. 
WOLACO Grand Short 2-in-1, $88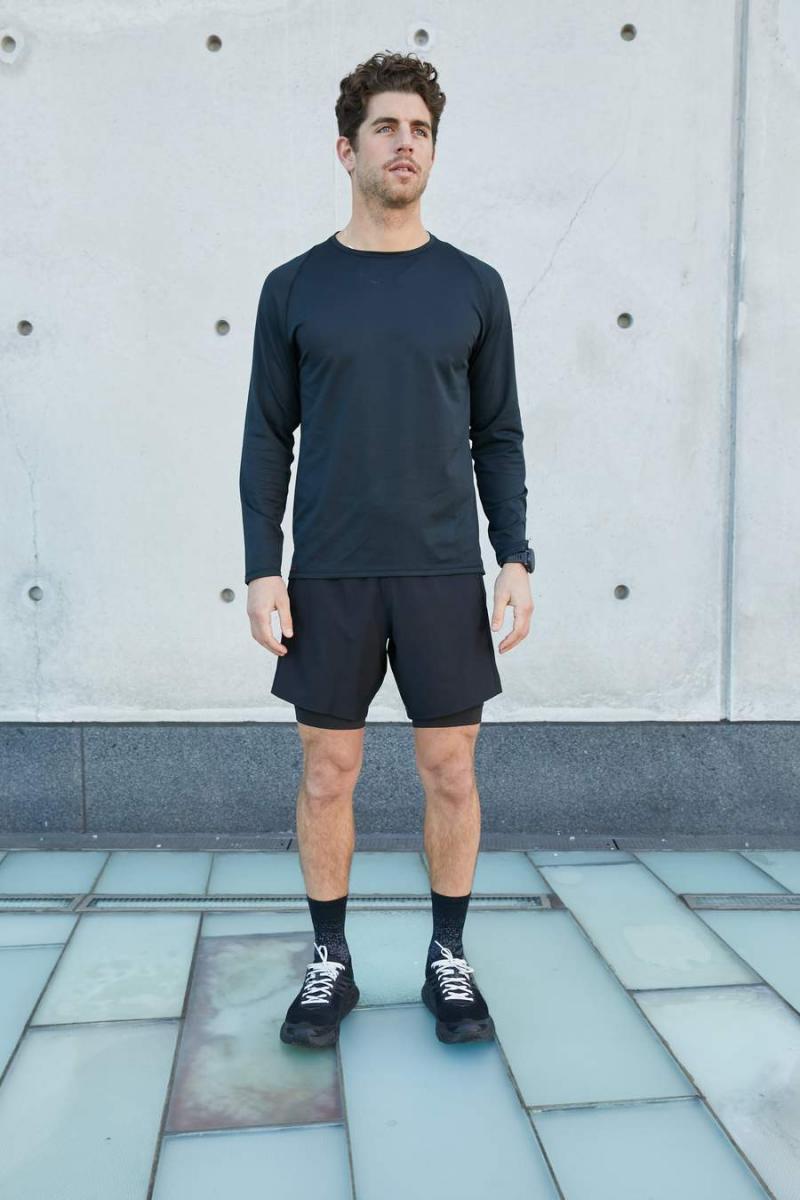 For the guy who doesn't have time to make decisions
Life is complicated, so the more things we can put on autopilot, the better. A membership in Menlo Club means not having to think about what to wear (an extra bonus for guys who don't feel like hitting the stores, or don't have the time). The best part is, with a Menlo Club Gift Card, you can rest assured that the clothes that show up are curated to fit his life and style, with at least two items a month (like this Luka Chore Jacket from Five Four) delivered right to his door.
Menlo Club Gift Card, $153 for 3 months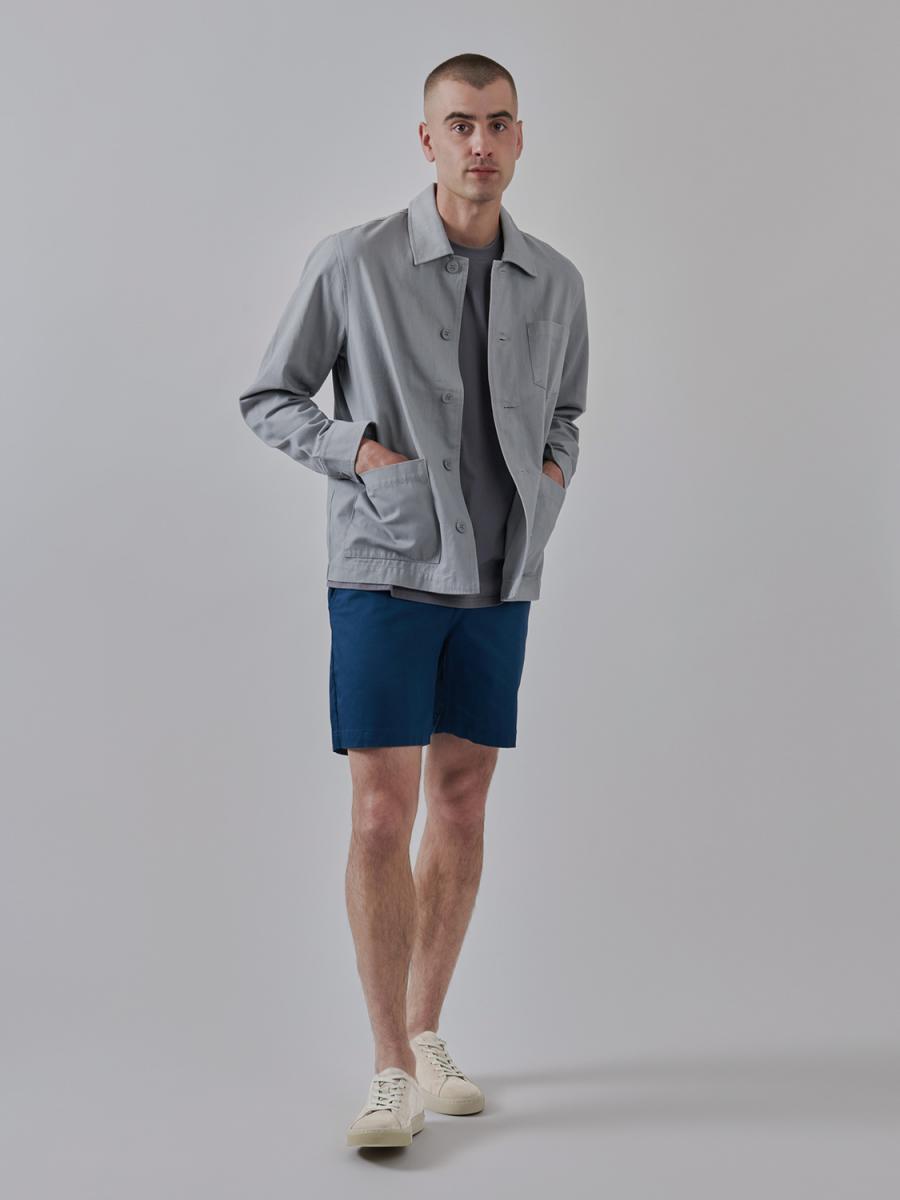 For the fashionable minimalist
For some guys less is more, so if the man in your life prefers to pare things down to their most essential, this T-shirt is sure to become part of his regular rotation. The lightweight knit fabric is 100% cotton, fitting like a vintage find, with all the washed softness that implies. The small-batch crafted process makes every tee unique, perfect to pair with the minimalist's black suits or even his favorite blue jeans. 
Melrose Place Sunset Slub Tee, $38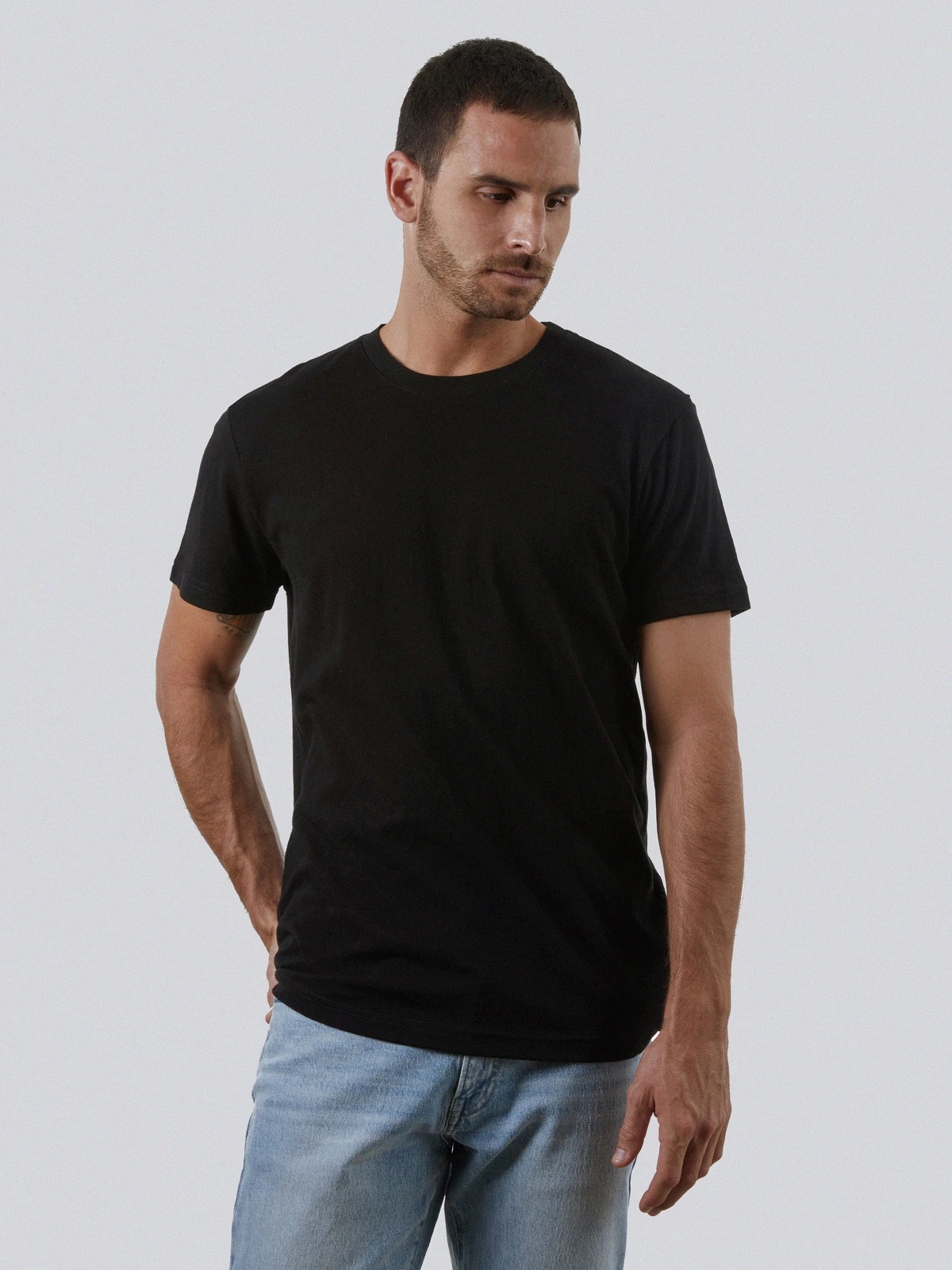 For the committed sneakerhead
There's no reason comfort and style can't go hand-in-hand, and New Republic proves that every day. Its Kurt Suede Sneaker is designed to have that broken-in ease right out of the box. The classic low-top silhouette is perfect for everyday wear, while also being the ultimate expression of casual style. He'll love this Golden hue, perfect for seasonless dressing, but also one of this spring's hottest colors. 
New Republic Kurt Suede Sneaker, $98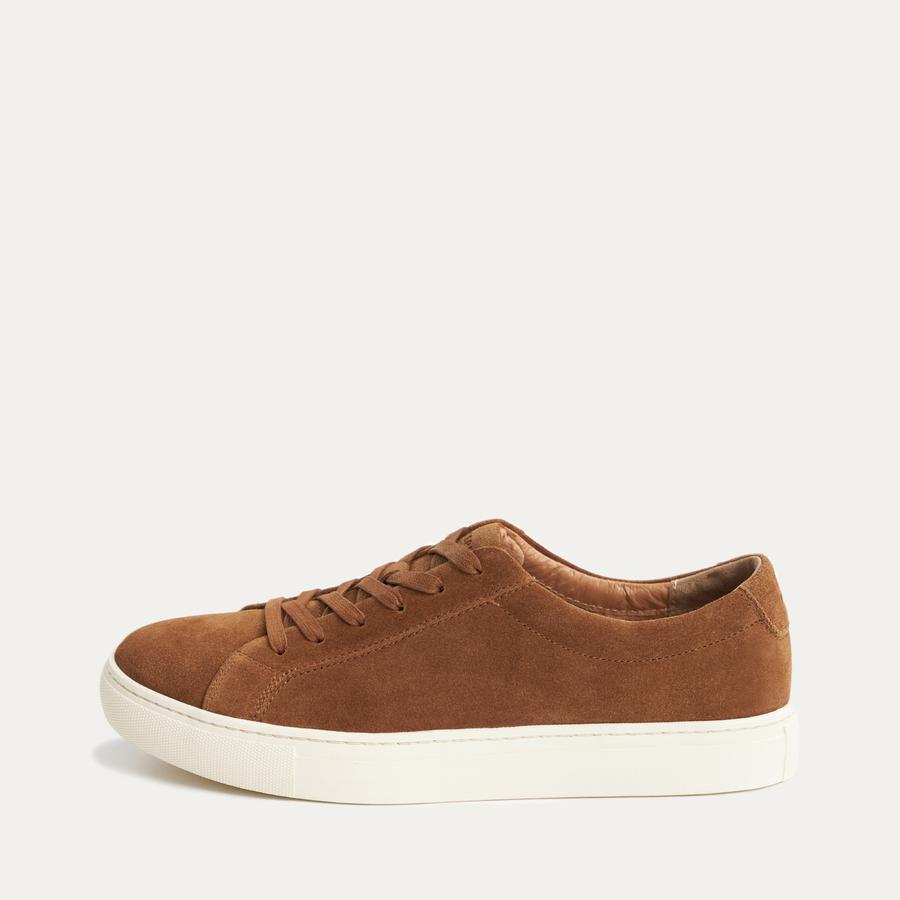 For the wise fashion guy
Some people say wearing glasses makes you look smarter, but these sunglasses from Tomahawk will just prove the point. Bottle green lenses protect eyes with Polarized UV400 and impact resistance, while a sturdy internal spring hinge mechanism keeps the glasses snug and comfortable. The bourbon tortoise shell frame also mimics classic eyewear styles for Ivy League clout. 
Tomahawk Conners Sunglasses, $45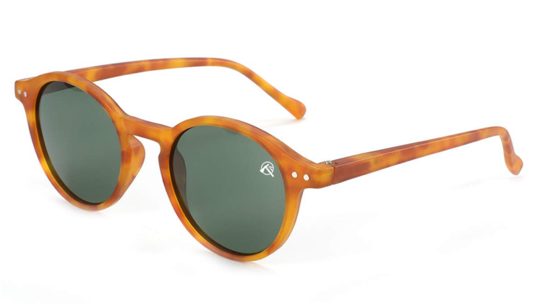 For the die-hard fan 
For way too long, expressing support for the home team meant donning the same jersey or baseball cap that everyone else in the stadium was wearing. Now with FOCO, men who want to up their style game can wear great-looking sweaters, shorts, and more; all while cheering on their favorite squad. Heading into summer, men will be happy to have this on-trend Australian lifeguard-style straw hat for sun protection, but the tropical pattern and choice of 30 pro-baseball team logos make it a winner every time. 
FOCO Straw Hat, $38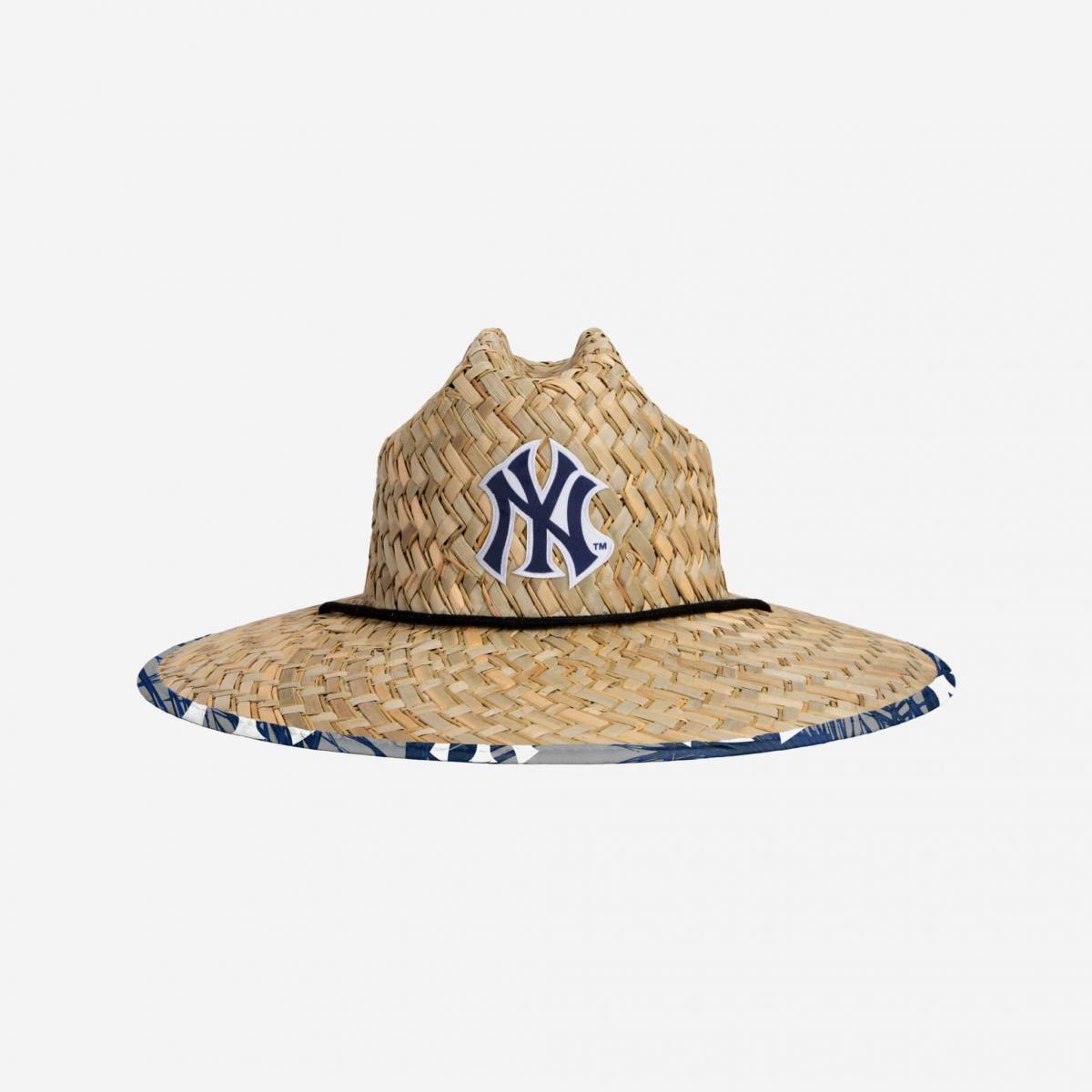 For the fashion man-on-the-move
Smart phones mean we can do business just about anywhere, so why bother carrying around a half-empty backpack? Sling bags are smaller, lighter, and more efficient; and this version from Chrome Industries also packs a punch of panache. It features a water-resistant zippered main compartment, quick access front pocket, and a bicycle U-lock holster. 
Chrome Industries Mini Kadet Sling Bag, $80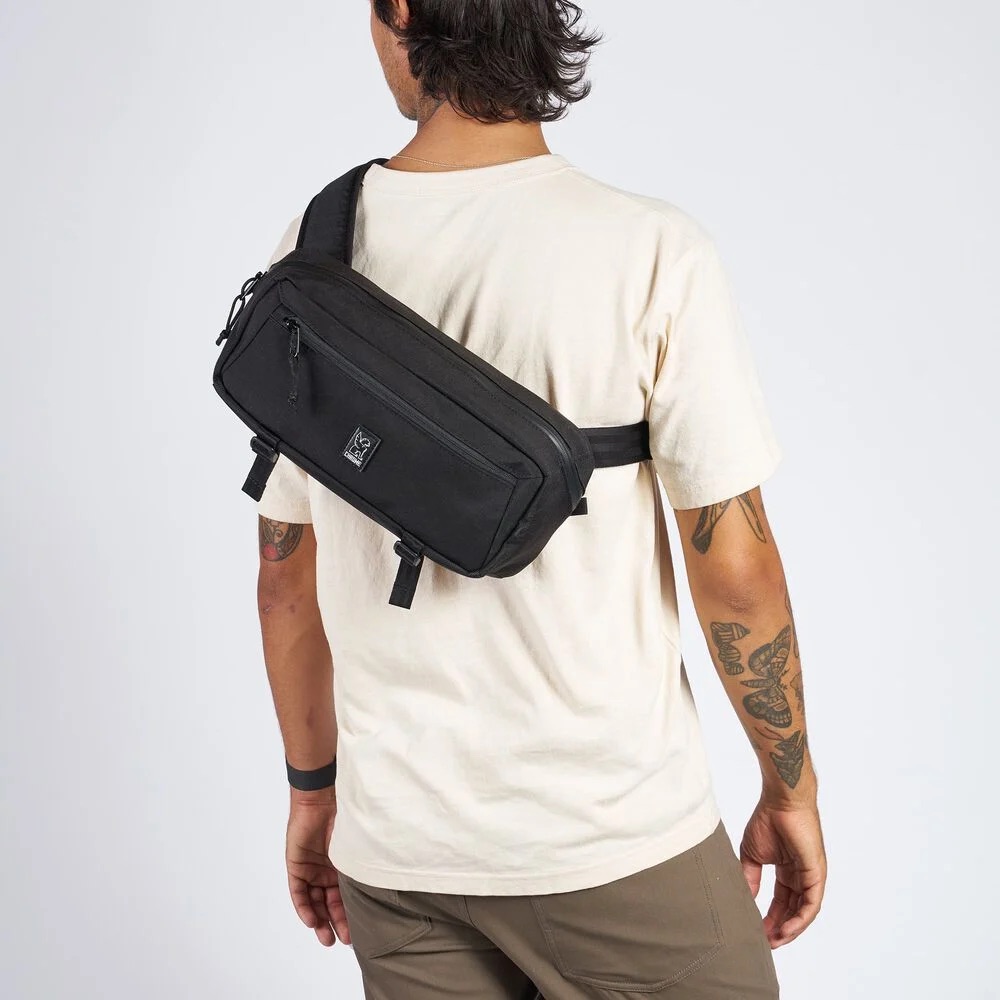 For the well-groomed man
Well-dressed guys know that a great wardrobe is only half the battle. Great grooming wins the war. Spoil your man by adding the next step in his skincare regimen, a detoxifying mask. Motsi's combines activated charcoal with triple-action kaolin clay to deep clean, refresh, and moisturize the skin. 
Motsi Detoxifying Charcoal Mask, $45
For the nested man
A man with a true sense of style understands that a great home doesn't stop with the furnishings. Entertaining with all the senses means making sure that a few well-placed candles can set just the right tone. Outdoor Fellow recreates total environments, including this one, a fresh, mountain forest. Fragrances include citrus with eucalyptus, juniper and pine in a woody, amber base. Each candle is hand-crafted in the USA, and 5% of proceeds support The Trust for Public Land
Outdoor Fellow No. 8 Sandalwood and Pine Needle Candle, $36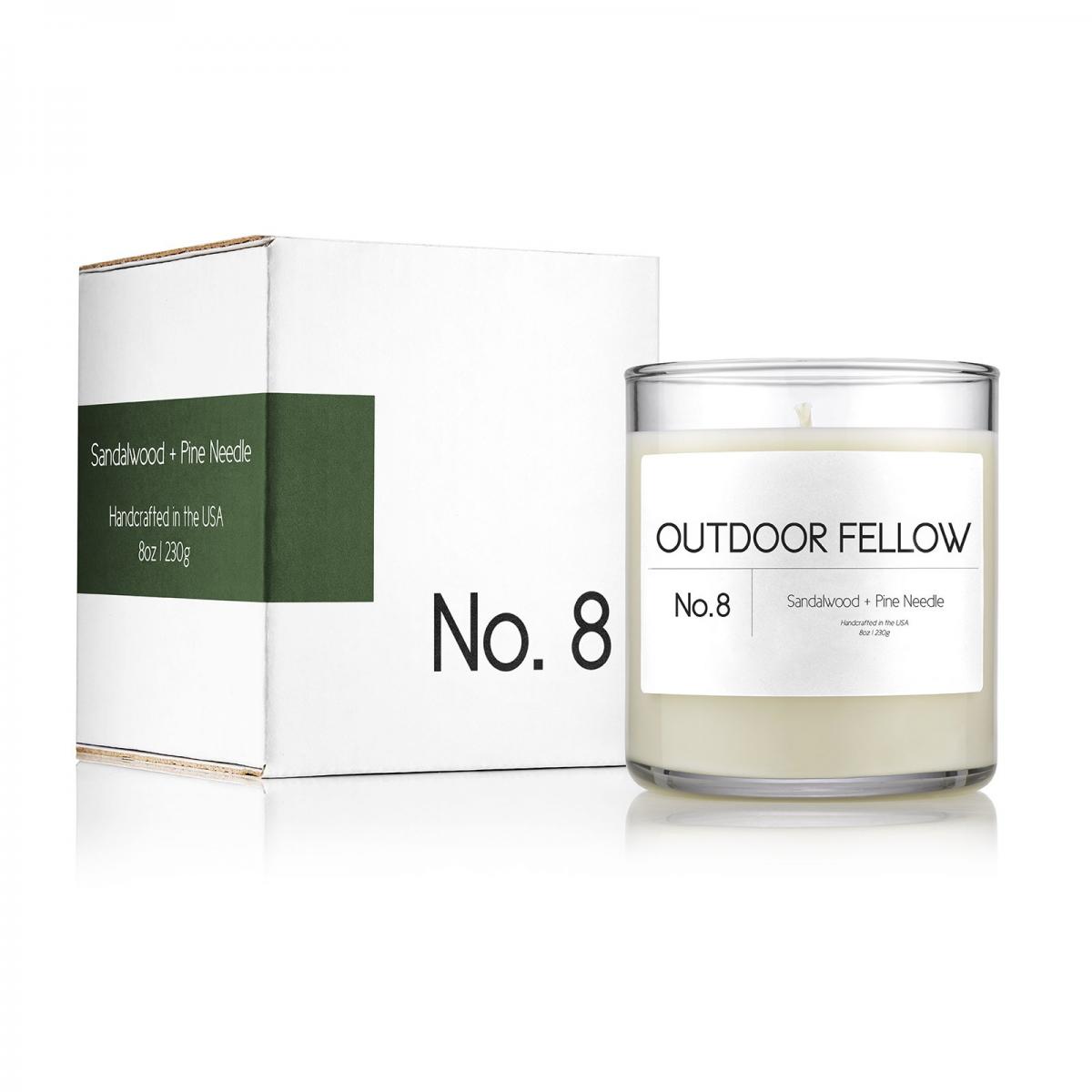 Affiliate Disclosure: Clicking on the links in this blog and making a purchase may earn us a small referral fee, at no extra cost to you.