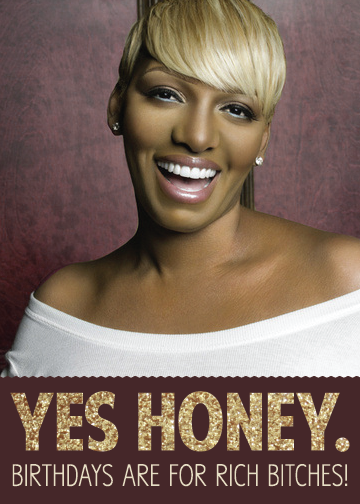 Ms Broke Bitch (AKA Ms Grace Davis)

love Dawn F Leslie xxxxxxx











MyraItsgoodtobedaqueen Evans


Janet Tyslau from Winnipeg, Canada











Matilda Shahid, your #1 fan. Bloop!
















Vanita 1 of your biggest FANS






Michelle Truelove south Ga.
















DEBRINA HARRIS - FROM BUFFALO, NY



Geneva -all my friends call me G











Celebrity MUA Elaine Collins


Tiwanna Watkins Cheeks a.k.a NaNa







Kerry Warren, (Birmingham, Al)















Crystal (VonnieVonn) Price










lawrence j. edwards bka nokki black








Carol Christie aka Gorgeousbaby





Tanelly Black..From University,ohio


Robin Hodges of Kentwood, Louisiana

Terri Tharp/Oklahoma City, Oklahoma
























Vicki....aka Auntie Vicki.






















Ms. Brenda M. Street,Long Island NY











Ms CoCo by way of Oklahoma City



Jane richardson from leicester uk

Loraine Major Your Biggest Fan















Ivy (Soon to be rich bitch) Carter






KIMBERLY FOSTER WAYNE MICH



















Keyenna Hampton & Ms.TeeTee



Queen Hall of Milwaukee, Wisconsin




Trevor Harrison - from South Fl.












Susan Robinson AKA-SunShineSue








NeNe...the other blessed one


Kiami Coleman (Big Fan I Love You)







Diana L. Allen, Dayton,Ohio


























KATRINA "WOMANOFTRUTH" FRANCIS





Lisa Battle (Huntsville, AL)




Yours Truely Kellyelaineday












Carol Wainwright, 8245 Boseck Dr.,L





Sheila 'B' from Marysville, WA






Linda welch from Jackson Muchigan



















Ms. Michelle Antoinette H. Brunson

















Beverly Gaudio a Ohio Fan




















Kendra Johnson (BEANTOWN)









SHERECE JACKSON AKA REESE....




BARBARA BOLDEN, WITH MUCH LOVE .










Yvonne "DIVA" Alexander,Bham,AL





Ms. Leeretta Sweetmeet13 Evans



Fatima Nyeema Patterson Ross-Epps



Melissa Little (Ms. Roya'le )



Yvette Marshall Maricopa Az














zabrina *Pcantan* mcintosh












meme Michelle Mitchell foster.












Katalina Scott, Beaumon, TX






































Chiquita Turman.. @APleasure2nomee


Catherine Bobo aka "HottButter"















Felicia Freeman# NeNe curvy fan

















Kamaline Moore (Roanoke, Va.)















Shante Fuller from Washington DC























Charlene Rhodes-Verner 916-519-2712




Tonia mitchell from N.Y.C.







Carol Alford(Danni Rokmor)


Cheryl Denise 'NeNe' McChristian


Judy L. Thompson Little Rock, AR


LaShondra Nina Chanel Nicholson




Donna (Divagirl) Williams



Mrs.Ridd from Portsmouth , VA








missniecy from East Orange, NJ

Tracy 'Dangerous Roxanne' Sanders













ROSE A. CASTRO, EAST ORANGE, NJ















Debbie M. Lawrenceville, GA










Melissa Payne West Virginia viewer






Selly Rodriguez(Red Hook)
















VENITA BOONE FROM PORTSMOUTH VA..











Kelli Gilchrist, Birmingham, AL







Kevin Brandon aka Kev Bra






Jeanette Doan... a fan of RHOA!









IESHA ADGER-GRIFFIN from SAVANNAH,










Carlisha McKissic-Roberts













































Denise Przybylowicz, San Antonio,TX